Rotterdam BIJ1 attended the remembrance ceremony of all the people that tragically lost their lives during the long period in our history filled with colonialism and slavery. Today we remember all of those victims and the horrendous injustices that were pushed upon them. We also remind ourselves of the fact that sadly, racism is still a relevant issue within this city.
It hurts us dearly that mayor Aboutaleb will probably show up, speaking powerful words, while he ordered the violent and unlawful arrest of anti-racism protesters only a few years ago. It hurts to see a mayor with two different faces in this city. One of respect in June, and one of contempt in November.
Despite that, our respect towards the victims is too much not to attend. We want to stand here to represent the fight against racism and the double standards within this city that is still very much relevant.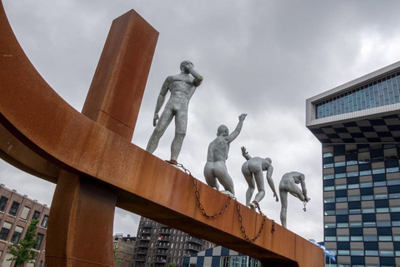 We hope all of Rotterdam will take a moment to reflect. Especially all the people who enforce the importance of remembering the second world war in May. On June 30th, we remember all the victims and a day later, on Keti Koti, we celebrate freedom.
During the Keti Koti celebrations, multiple of our members joined the 'Keti Koti discussion panel'. A relatively new tradition to talk about the history and active effects that come with the trans-Atlantic slave-trade.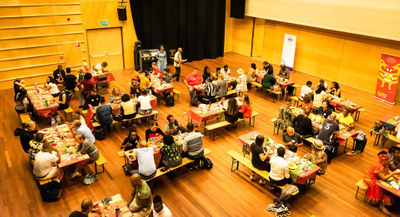 It was a very moving night full of stories about family, background and personal quests for answers, told by many different Rotterdam citizens. Nights like these are meant to create an understanding, something we value a lot.