Around a thousand people gathered during the World Port Days to join the climate march, of which we were co-organizers.
Our city was the stage for the yearly World Port Days this weekend where people are introduced to our port through presentations and demonstrations, we thought it was time to create awareness to a different side to our port: the polluting side. History was made as well, as this became the biggest climate protest ever to be hosted in Rotterdam.
Rotterdams' Part
Our port is responsible for around 90% of all emissions in and around Rotterdam and around 20% of our national emissions. Effective measures to tackle the climate crisis can't exist without acknowledging the vital role our port plays. "The port of Rotterdam is one of the biggest traders of coal in Europe", says Vatan Hüzeir of Changerism. "Coals that are being transported through here, are used worldwide to generate electricity. All of this coal combined can be compared to over 50% to our entire, national emissions.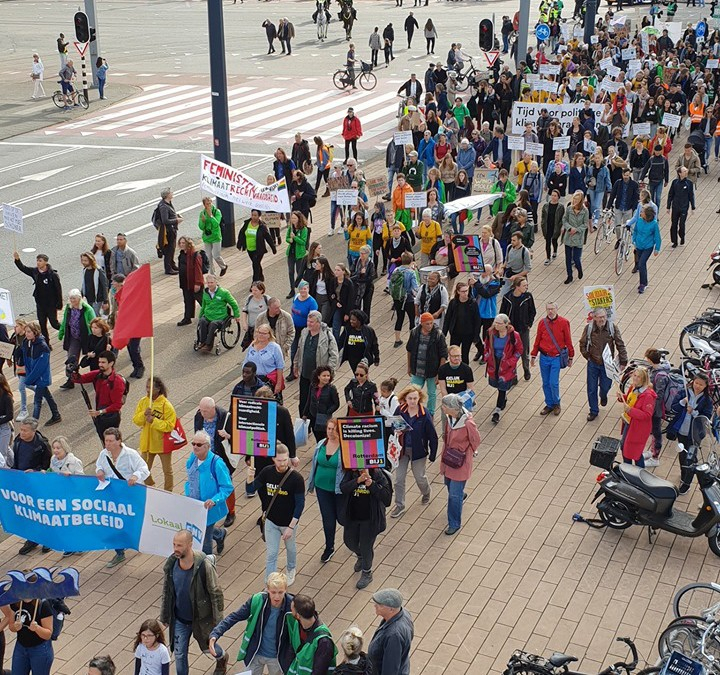 Problematic
Hüzeir continues: "Despite those facts, this port recently signed a contract, extending the current trade-rate with another 25 years. And what to make of the fact that entire forests are being cut down and shipped through our port to create electricity as well? Extremely damaging to the environment and the climate, yet nearly a billion euros are being subsidized into creating this shady wood.
We also know the Rotterdam port works on projects in Brazil, Oman, and Indonesia where they are creating new ports to create more trading routes for coals, oil, and gas, at expense of indigenous people and the local environment. Our port is actively working towards the destruction of ecosystems and is making the economies in said countries rely on that for decades."
National Scale
Recently, a study was published showing that the Dutch government is still subsidizing fossil fuel with over 2,5 billion euros, which goes against agreements signed earlier. Compare this to the 1,1 billion euros invested in green alternatives, and you'll understand why we're currently in last place when it comes to the generation of green energy in Europe, with only about 9% of our total generated power being considered 'green'.
This can be translated directly into the complete lack of action taken surrounding our port. Nothing is currently being done to stop the constant flow of oil and coal, something which is damaging the environment worldwide. This lack of action also presents a great risk for the employees that work within the port, as sooner or later huge steps will have to be made at once instead of procedurally growing towards a greener future.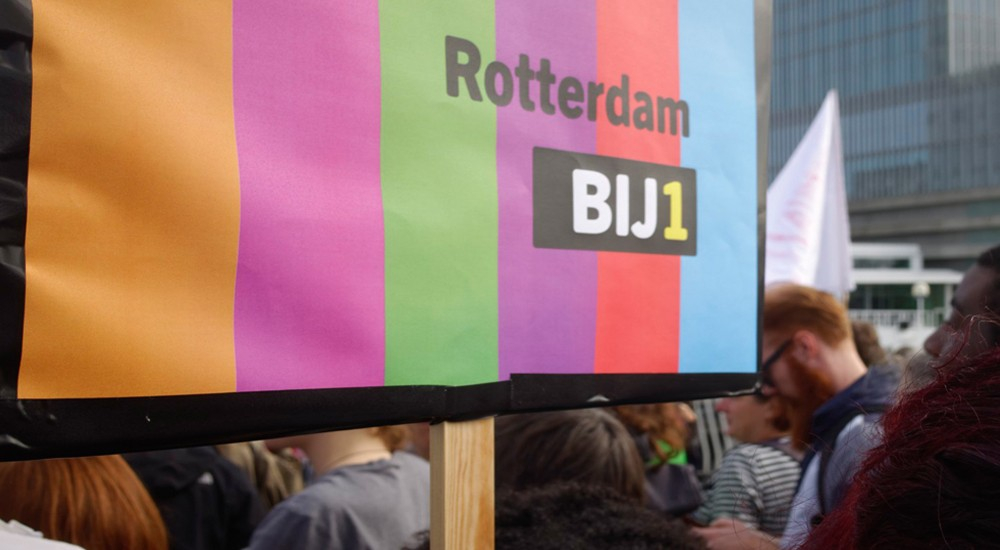 BIJ1 for the climate
Amsterdam was the first Dutch city to declare the climate crisis, thanks to the Amsterdam branch of our party. This climate march showed that a growing group of people wants the same to happen in Rotterdam.
Drastic changes within our systems are required and the usage of fossil fuel will have to end. Our port, as one of the biggest in the world, should lead by example.