Kingsday is a celebration that a lot of children look forward to. It's a day where they can sell some of their old stuff. To our shock, in both Bloemhof and Hillesluis, some of the neighborhoods with the highest level of poverty, children aren't welcome to sell their stuff out in the open.
In order to get access to a stall, people have to pay 35 euros and while a few stalls remain reserved for some of the children, most of them won't be able to join. This should not be possible. Kingsday is supposed to be for everyone.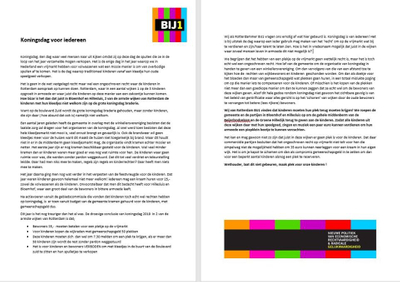 We wrote a letter, directed to the Councilor that handles this specific situation and fellow party DENK used it to ask the mayor some questions. Unfortunately, to no avail.