Today, our entire team went back to The Hague. Scared, but determined to make a statement against racism. It was amazing to see hundreds of people coming together in the city where an attack had taken place just over a week ago.
The fact that so many people are showing up to these protests, tells us that more and more people are striving for a celebration free of racism where all children can safely enjoy themselves. It also shows solidarity has grown after the recent events.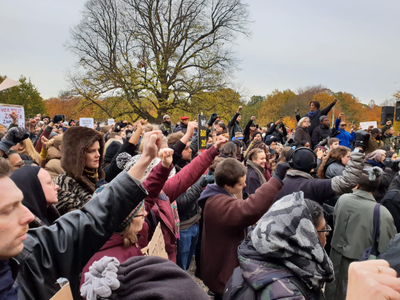 Our team and some of our members traveled from Rotterdam to The Hague in a big group. The numbers of police were staggering. Something that shows the state of this whole situation.
Multiple artists joined the manifestation to perform. It was supposed to be an actual protest close to the location of the Sinterklaas celebrations, but due to safety reasons and an extreme amount of (death)threats, this wasn't possible.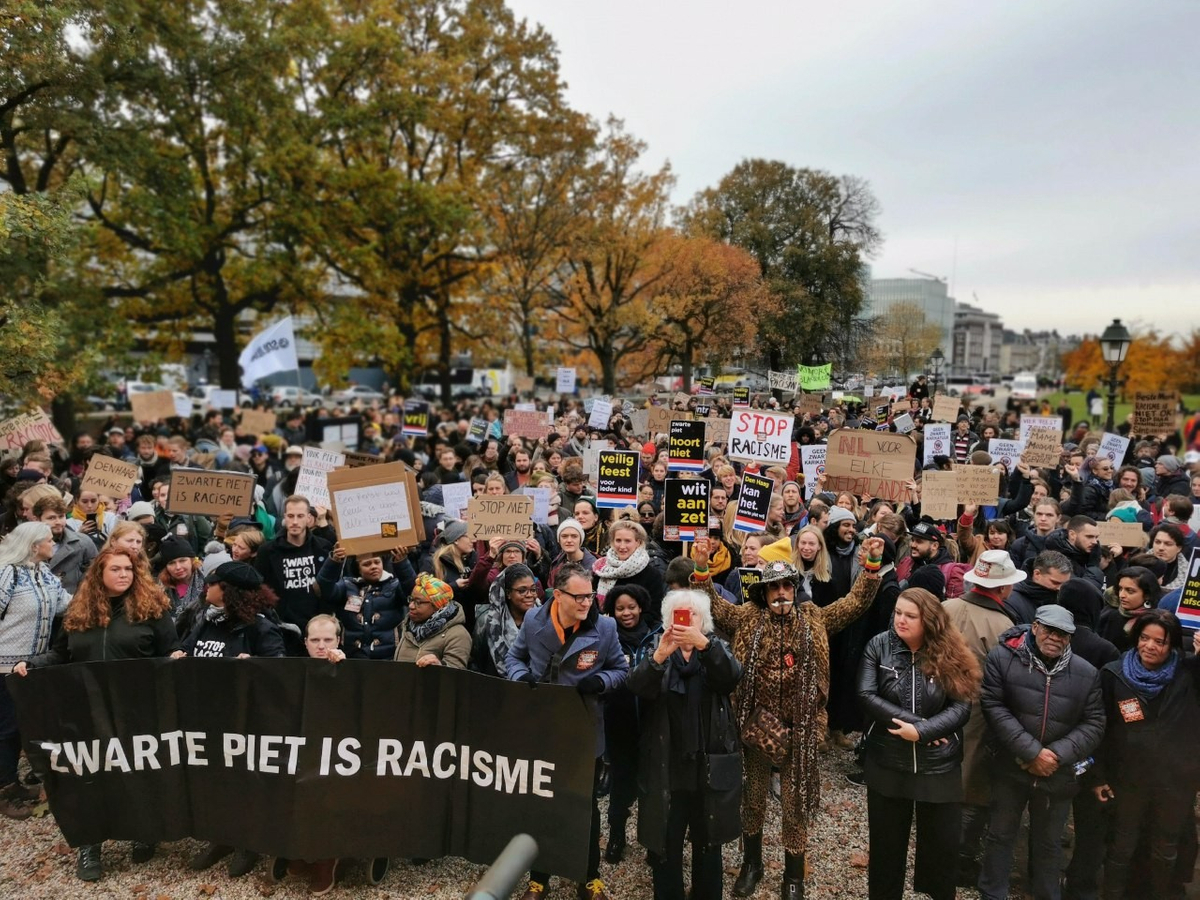 Everything went smoothly. A few disturbers were removed and while a bigger group of hooligans was gathering close to the location, the police escorted us back to the station safely.
The celebration in The Hague is the biggest one in the Netherlands as well as being the biggest city in this country where the racist caricature is still present. It's about time to take steps towards an inclusive celebration. The celebrations in Amsterdam, Utrecht have been for a few years and Rotterdam, Middelburg en Hilversum joined them in removing the racist caricature.
High time The Hague does the same thing.