Today, February 6th, is 'Warm Sweater Day'. An initiative to bring the climate crisis to our attention.
Warm Swester day is a yearly phenomenon, around the 'birthday' of the Kyoto-agreement that was created with the goal to reduce the worldwide output of greenhouse gas-emissions.
Schools, organisations and individuals participate in turning down the heater about 1C°, reducing energy costs and greenhouse gas emissions.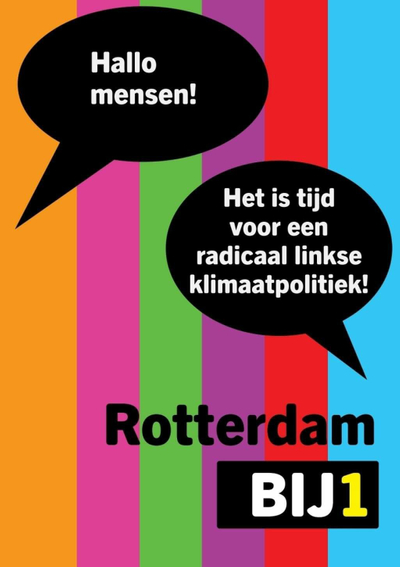 It's not acceptable that we live in a society that requires individual initiatives such as this one to get the climate crisis the attention it so desperately needs and deserves.
In the last 150 years or so, politics and big companies have done nothing but completely focus on profits, leading to a path of ecological destruction.
Rotterdam had a big part to play in that and still does. Our port is responsible for around 20% of all greenhouse gas emissions in the Netherlands en 90% in this region. These are numbers that require immediate action.
The council of Rotterdam presented the Rotterdam Climate Agreement in November of 2019. Nearly 50 'Climatedeals' between the council and different companies and organisations with a goal to half our emissions by 2030.
A large part of these plans however, are still only the 'intentions' of those companies and other big organisations at this point. The financial side of it all remains a mystery.
About 30% of all the expected rediction is still not accounted for. Conversations keep getting stuck on those 'intentions', but no clear deals are being made.
Something that has been decided, is that all new-to-build homes in Rotterdam will be more sustainable. However, at the cost of current, affordable housing, making the cost for this more than just financial. Renovating older homes should be an alternative we need to seriously consider.
We look upon all this with great sadness. The time of intentions has past some time ago! We can't go on like this, it will lead our planet to destruction.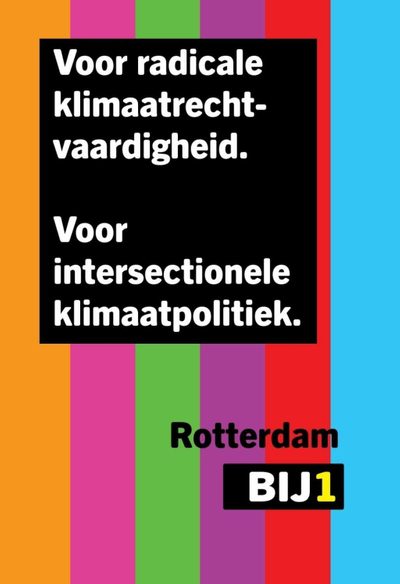 We want to officially declare the climate crisis in Rotterdam, like our party has already done in Amsterdam.
Being responsible for over 20% of national emissions as a city is something we just can't accept. That is why in September of 2019, we co-organised the first big climate march in Rotterdam, pointing to the role our port plays in creating but also potentially halting the climate crisis.
From now on, every decision made by our council must include a chapter showing and stating the effects it will have on our climate. Building sustainably should certainly be a norm, but not if that forces people out of their homes. Renovation must be an option more often.
We need to work incredibly hard to reduce the emissions from our port. Intentions are not good enough.
The conversation about the climate crisis must not just be brought up on days like this, but every single day and every single decision that is made.