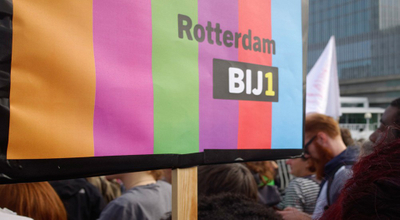 Ever since the party was first founded, a large group of Rotterdam-based people offered their support and joined the movement.
Collecting the required support statements to secure eligibility for the national elections in 2017 was, next to being a very successful day, also one full of joy.
Our party members from Rotterdam are people of all ages and from a variety of backgrounds. Activists, people with political experience, professional organizers and lawyers. An incredible mix of people with the same goal: to participate in the growth and expansion of Rotterdam BIJ1 so that we and the ideas of our party, can make this city a better and fairer place. Get to know our board members here!
The first intersectional party of Rotterdam. The first party that genuinely strives for radical equality and economic justice. Our party works hard to create a city based on justice. Where we fight all forms of exclusion and discrimination and a city where every human can count on being fairly treated.
We organize events, offer a platform to those that don't within our society, we make our stances known in the local parliament, write articles and combine politics with activism. Rotterdam can't ignore us any longer.
Activism is woven into our foundations. You'll regularly find us joining different protests. Whether it's about the climate, human rights, education, poverty or the lgbtiq+ community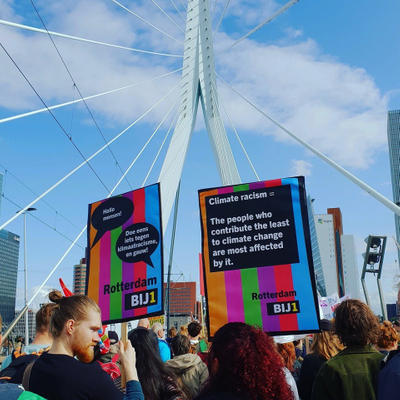 Because Rotterdam is a city of hard work. A city of rolling up your sleeves. We don't want to speak for the people we support, we want to stand next to them.
Together, we're striving for a Rotterdam that's inclusive and where everyone is equal. If you share this belief with us, join our cause!